Dracula, iconic Vampire villain of both the Castlevania series and Gothic lore as a whole!
Playstyle for Crusade:
Dracula has a huge wealth of abilities at his disposal. In his normal form, Dracula will move extremely slowly, hovering just above the ground on a runic circle. He will have s wealth of spells throughout his normals and possibly some summons (maybe a bat swarm on a smash). He will also be able to transform himself into his 3 common forms: Bat, Mist, and Wolf. Bat and Mist would be brief transformations, while Wolf could actually be a more permanent transform if we wanted. He will have many life draining attacks and be able to summon demonic and animal minions to his aide. On the downside, he will have the slowest walk/run in the game and be extremely vulnerable to fast rushdown action.
Moveset ideas:
Dark Psychic Blast on Ftilt: Uses Dark energy to push the opponent back
Bat transform: Transforms into a Bat swarm and flies forwards. If it hits an enemy, life is drained and some medium knockback is applied. Dracula will be a large bat in the center with a hurtbox, while the smaller bats swarming aorund him will be disjointed hitbox.
Mist: Transforms into a dark mist and moves quickly in any direction. Deals damage without hitstun if passing through an opponent to reference the Poison Mist ability
Wolf (Down special?): Transforms into a large wolf, like a werewolf but even stronger. In this form, Dracula loses access to spells, summons, drains, and gets a new moveset revolving around the pure speed and power of the wolf.
Demonic wings (Up special): On the ground, his cape turns into huge wings and does a forward wing slam. In the air, he uses the wings for flight. Wings could also allow a glide mechanic.
Pummel: life steal. Drains a small amount of HP
Soul Steal (Down throw): Drains a large amount of life
Summon abilities (any specials and normals): Dracula is capable of summoning demons, animals and swarms, and reanimating death (such as skeletons and Bone golems). He can even summon Death himself
Flame Sickle: Death appears, summons sickle(s), and Dracula ignites them before sending them out
Hellfire/Dark Inferno: Summons fireballs (large ones or storms of small ones). Can be used on an Fsmash or aerial
Blood Hydro Storm: Summons a rain of blood shooting faster than bullets
Demonic Cleansing: Summons a pillar of dark energy to fall from above
Dark Blaze: Surrounds himself in flames (Down smash)
Magic Whip: Dracula summons a whip of Red Energy and slashes forward with great speed and power
Final Smash:
Dracula summons his castle in the BG, the screen darkens, and one of several possible FS' occur:
Demonic Megiddo: Dracula's ultimate Chaos spell, A massive explosion of Dark Fire with himself at the center
True Dracula Form: Dracula transforms into True Dracula, a demonic form that was usually final part of a Dracula boss fight
Power of Dominance: Dracula summons an army of minions to attack the players and Death himself is among them.
Alternates
True Dracula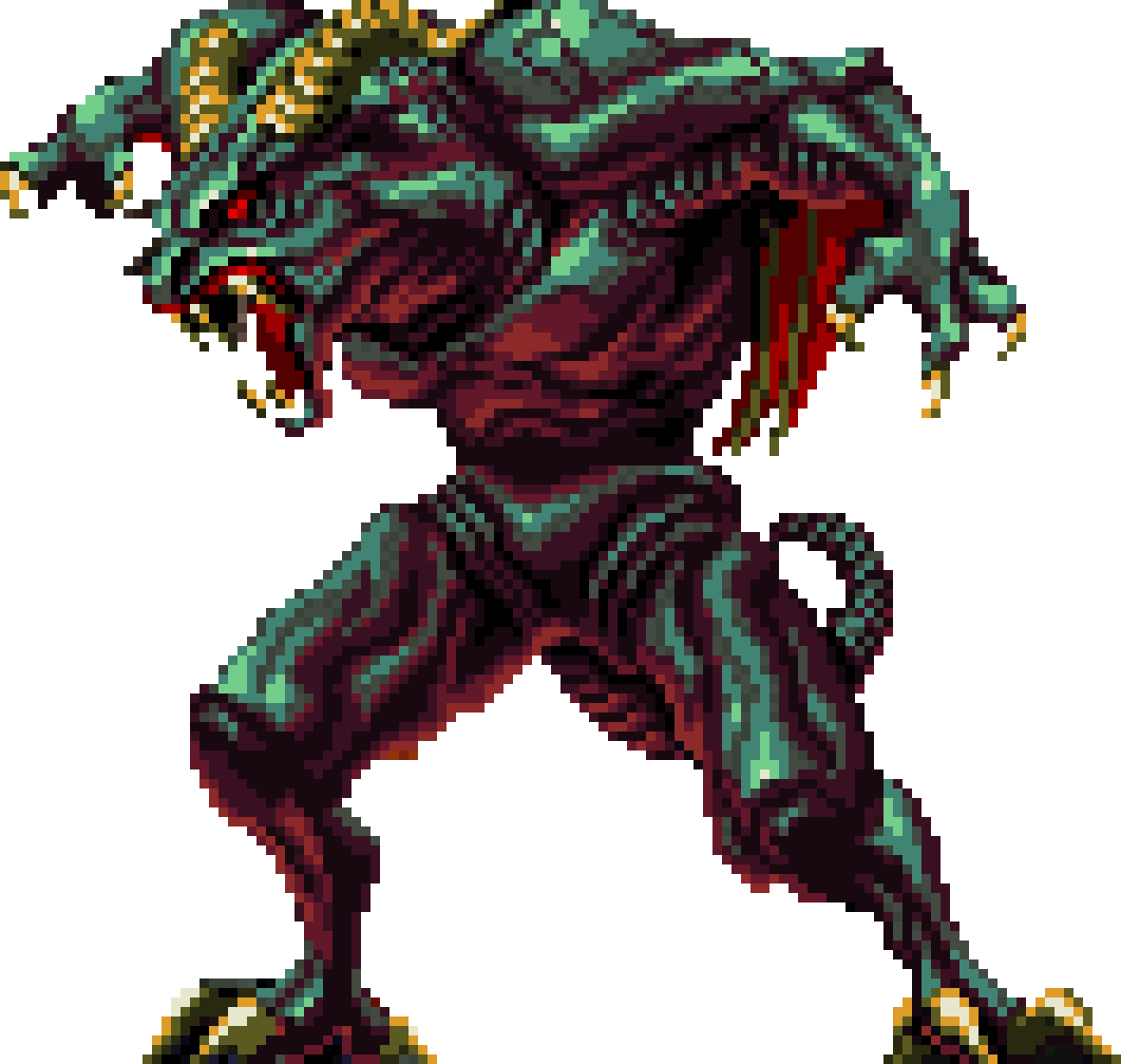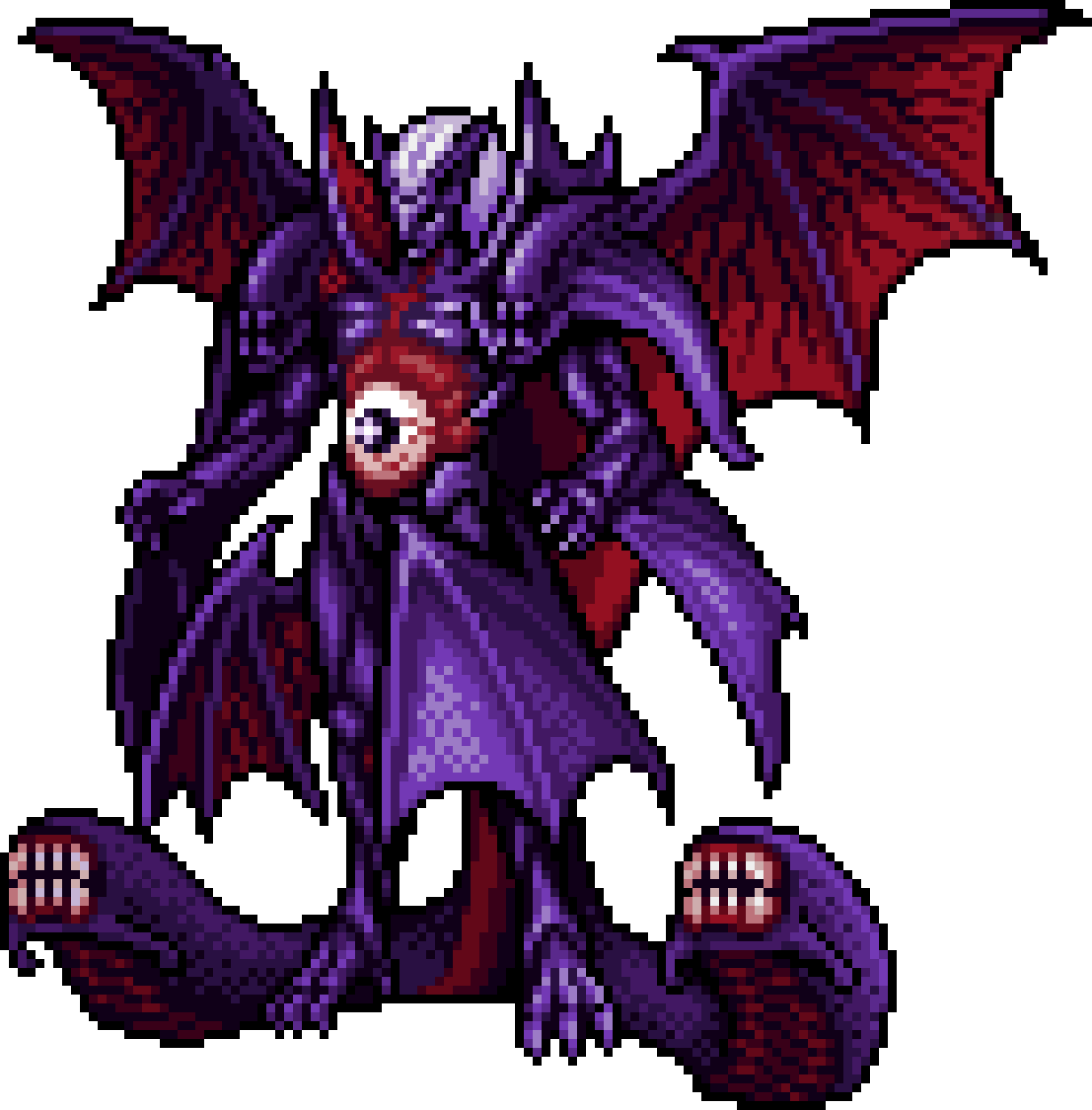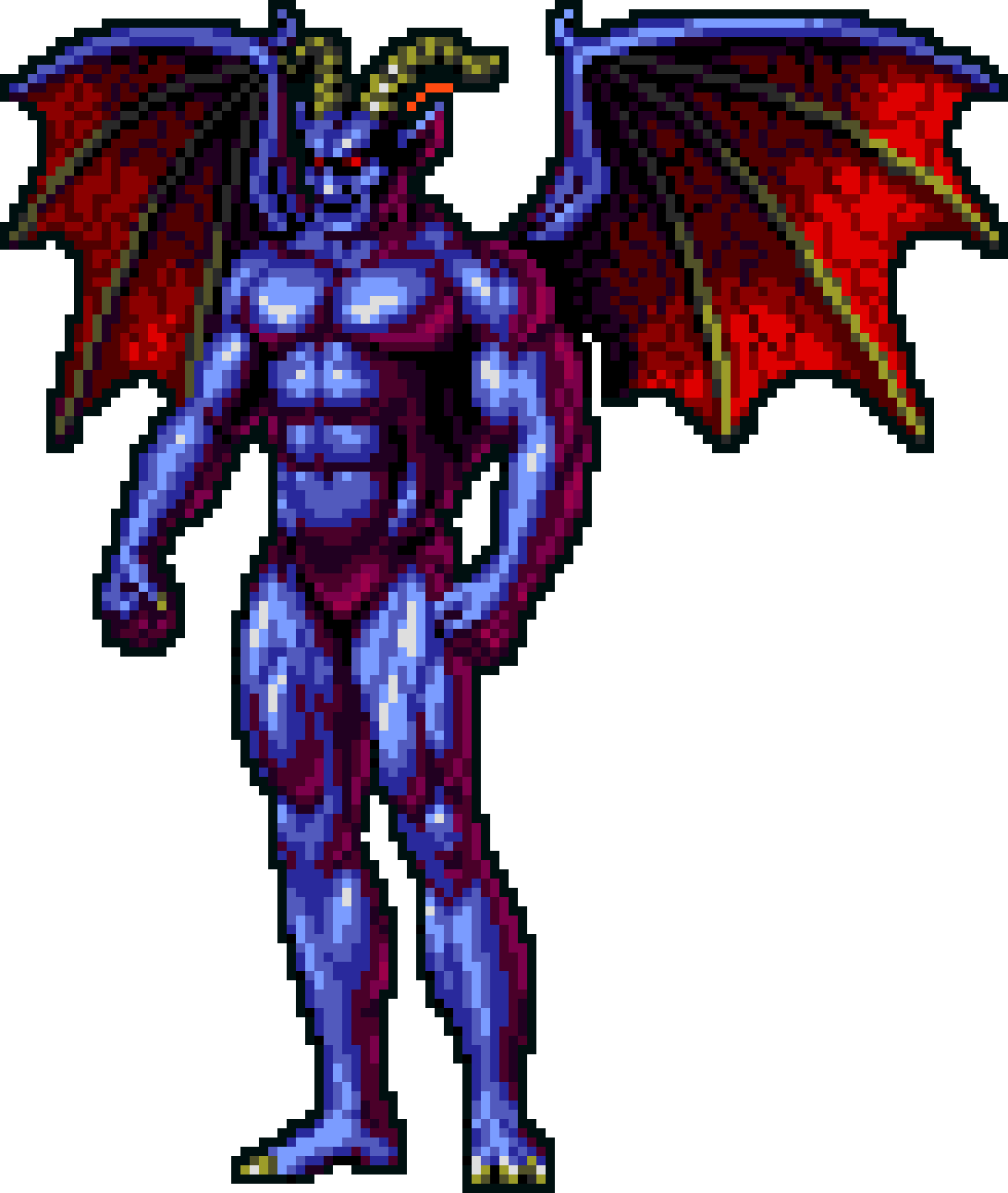 The demon form of Dracula, usually fought after defeating Dracula's first form. He loses
some
access to Dracula's spells, Dominance, shapeshifting, and life draining, but gains much higher mobility (including multiple jumps), melee attacks (mainly claw swipes), and can shoot fireballs, lasers and flame waves. Fireballs can erupt on the ground into flame pillars, and he can cause ground waves. He is also capable of lightning bolts, ghost swarm attacks, ice shards, acid mists/poison rain, and locust swarms.
Soma Cruz
The second coming of Dracula. After Dracula's death, Soma Cruz becomes the next reincarnation of Dracula. Abilities include Dominance (in a totally new form allowing an interesting Soul use gimmick in the moveset), weapon mastery (swords, axes, bows, fists, guns, etc.), and weapon special attacks.
Gabriel Belmont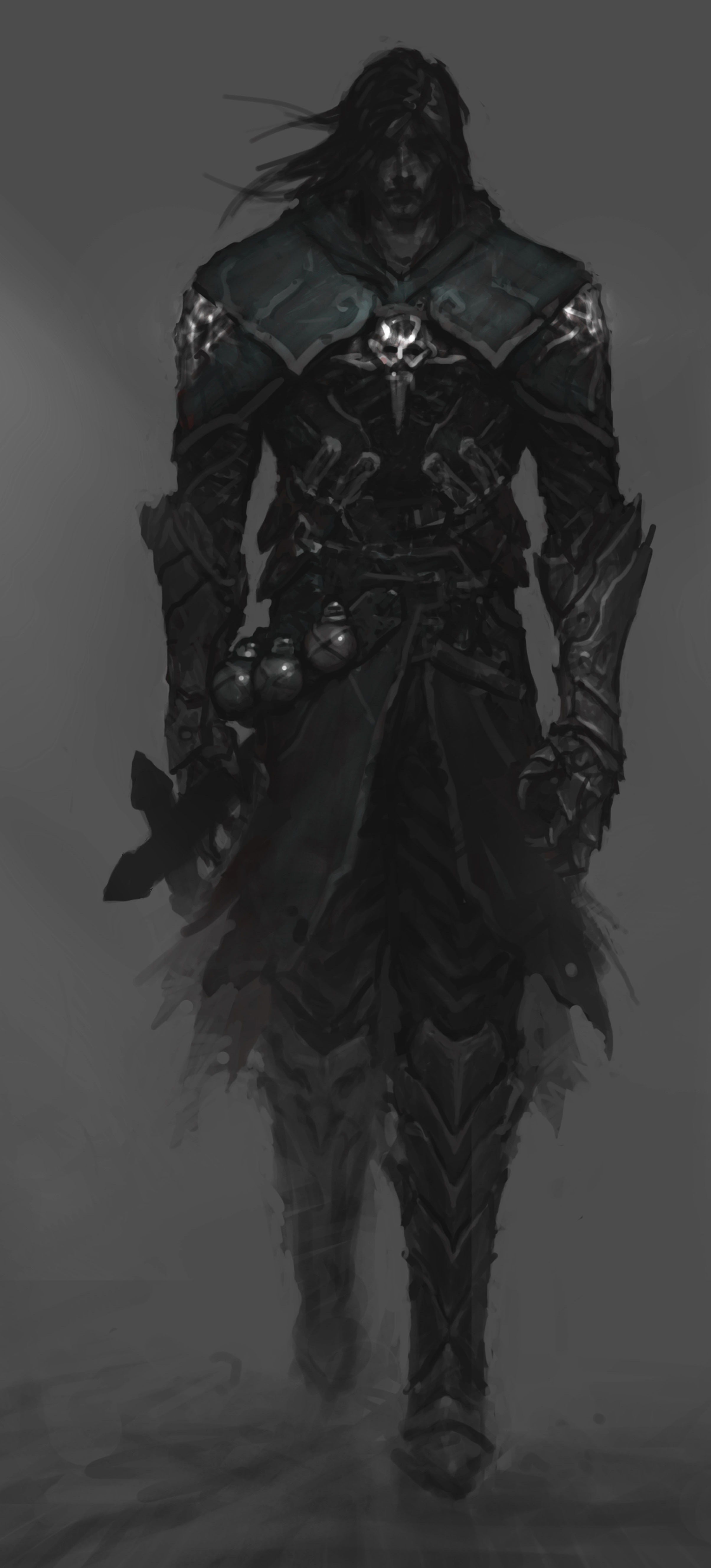 Dracula, before he was known by that name. Gabriel fights much like other Belmonts, using a whip and many secondary weapon items. He also wears a powerful gauntlet on his non-whip hand which allows the spawning of hellfire and superhuman strength, and a pair of boots that allow ultra-fast dashes. In addition, he has access to both light and dark magic.