Club Penguin for Crusade!
What is Club Penguin?
Club Penguin was an MMORPG made in 2005 on Flash. You would create a penguin avatar and interact with other users online, play minigames, customize your penguin and iglool, take care of your own pets, among other things. It was a huge success and it would be later be purchased by Disney in 2007.
The series recieved 3 games released exclusively on Nintendo platforms; 2 on the Nintendo DS and 1 on the Wii.
After more than a decade of support, the original Flash game was shut down in 2017. The series would continue with the release of Club Penguin Island the same year. Unfortunately, it didn't last long. CPI was shut down a year later, ending the entire franchise for the time being. Hopefully one day the series will return officially better than ever.
Many people have a lot of fond memories with this game. From the social experiences, the minigames, the music, the puffles, the Nintendo games, etc.
Fans have gone so far as to continue the legacy of the game through new private servers such as Club Penguin Rewritten, Club Penguin 3D, and various other pieces of fanwork.
Despite Disney not even aknowledging the series existence anymore, fans still keep the spirit alive and well, despite some rocky obstacles in the way sometimes.
i had so much ideas in mind i should share regarding Penguin in smash
but i am gonna post my idea regarding Penguin moveset
the Penguin can do alot of things and bring so many references this doesnt depends on specific clothing lets just say you have done everything in Club Penguin that he could do or reference just like how Villager, Steve, Isabelle plays out
So lets start!
Entrance will be coming out of the Box Dimension its like this but the opposite
Side Taunt will be waving hand with Random emote appearing on top
Up Taunt will be using the Camera to take a Snap however if someone gets too close to the camera it will cause confusion for a little bit
Down Taunt will be the Club Penguin Dance we all know about and it will be with a Puffle jumping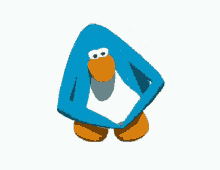 Clapping Animation when losing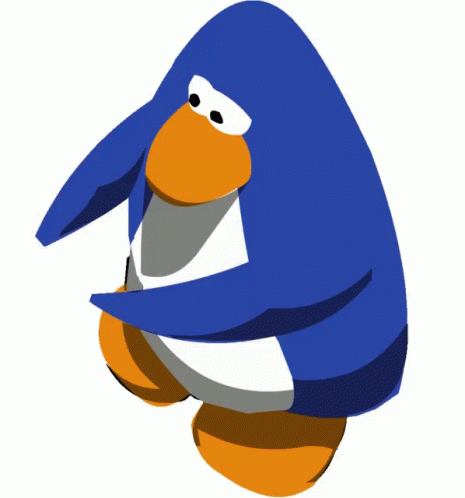 lets move on to the Smash Attacks
Side Smash will be using Hot Sauce but like Simon but with fire effect
Up Smash will throw Snow Shuriken upward and there is a chance it could freeze someone and you could aim the angle of it
Down Smash will use Water Hammer but like King Dedede
This video will display how it looks when Penguin use all of them
https://www.youtube.com/watch?v=e0Kbxubuwas
now for the special attacks
Neutral Special will be throwing snowball and you could aim the angle but like Simon not strong as Simon's Axe though however if the Snowball did hit the platform it will be stuck there for a bit and if someone walks on it he will trip on it just like the banana item however the snowball cant be grabbed as it would be like half melted or deformed.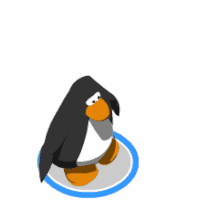 Side Special will be carrying Bean Bags and you will be able to move around then throw them, you can carry up to 5 Bean Bags if you keep holding Side Special it function a bit similar to Smash ultimate Kirby but its a projectile.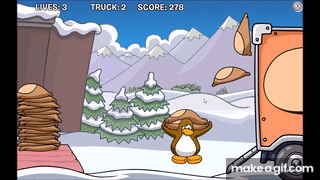 Up Special will be flying with Jetpack but like R.O.B.
Down Special will be digging with Jackhammer but like Donkey Kong as it causes an earthquake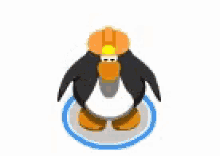 now for the rest of the moveset
Jab Attack will use Maracas to hit
Dash Attack will be Tripping similar to King Dedede but it will slide to further distance https://i.gifer.com/2aKB.gif
Side Tilt will be Mopping and it has a chance of making someone trip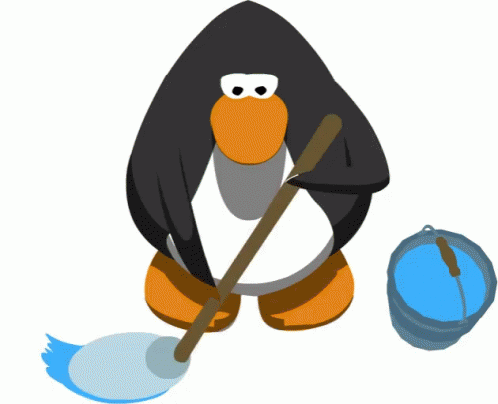 Up Tilt will be throwing a Pizza upward and have it back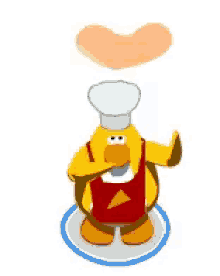 Down Tilt will use Shovel and it has a chance of making someone stuck on the platform https://i.gifer.com/4t70.gif
Air Attacks will be Surfing in the air with style
This video will display how it looks when Penguin use all of them
https://www.youtube.com/watch?v=z_tBTLier0M
Grab will be used with Fishing Rod
Grab Attack will use Fish to hit someone
Front Throw will use Fishing Rod with Boot on it and swing it at someone in front
https://www.pngall.com/wp-content/uploads/7/Vector-Winter-Boot-PNG-Image.png
Back Throw will use Fishing Rod with Jellyfish on it and swing it backwards to hit someone and also deals small damage to Penguin and big damage to the one being thrown and touched the Jellyfish directly
Up Throw will use Shovel to send someone upward
Down throw will dance on someone and it has a chance of making someone stuck on the platform
Get Up Attack and Ledge Attack will be using Hot Sauce
Final Smash will be Puffle Launcher and it would be cinematic https://i.gifer.com/Ivak.gif
thats all i have to show tell me what do you think would you support?