i like klonoas over all moveset but i feel as though his up special and down special could be more inspired.
in his games klonoa grabs moos, hold them over there head and throws them.either forward or down to jump and double jump after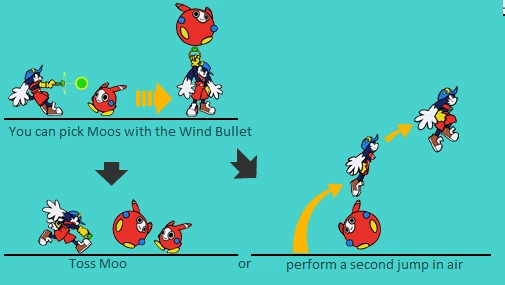 i beleive holding a moo above your head as an up b(working similarly to side b controlls) would be better and more accurate recovery. letting you choose to use it defensivly to recover or offensivly as a projectile.
while i think replacing klonoas current down b with his current up would also do good in keeping his current playstyle. the airial version would probably just stall you in the air slightly (like the current airial down b) instead of rising.
_________________
This sums me up.:
most wanted: Jin kazama, Spyro, Marina lightyears,Simon Belmont, Black shadow