Who is dark matter swordsman?
history
The plot follows Kirby, a resident of Dream Land. The rainbow bridge that connects the Rainbow Islands has been stolen by an evil being called Dark Matter swordsman, who, intent on conquering Dream Land, has possessed King Dedede. With his trusty Warp Star, Kirby sets out to defeat Dark Matter swordsman, accompanied by his new Animal Friends.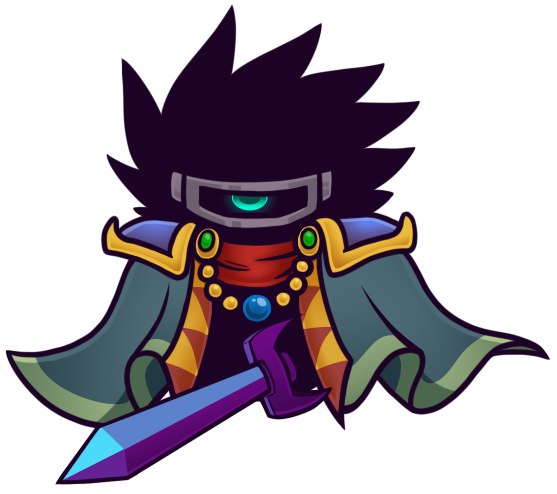 dark matter espadachin is a character from the Kirby games saga, which makes appearance as a recurring villain in the saga both in his sword form and in his dark matter form, this character made his debut in Kirby Dreamland 2, being necessary to obtain the 7 rainbow trosos to fight against, otherwise there will be only one fight against king dedede, he seems to be different from the other dark matters even being named as the strongest warrior of pop star (This according to star dream) and the thief of the rainbow in addition to being the only one who takes the appearance of a swordsman to fight against Kirby, and maintaining the same in the fight against meta knight and seems to try to maintain this form until the end but when he has almost no energy left he transforms into a dark matter and attacks with all his forces (ecepto in the battle against meta knight
What is its relevance in the Kirby saga?
dark matter espadachin is the representative of the dark matters in pop star, because this seems to be original from this same planet (this mentioned by star dream) besides being the only dark matter that throughout its appearances retains its different aspect to that of the rest, it seems that this aspect is the taste of dark matter because it is the most used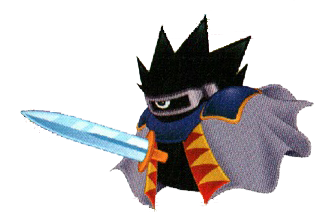 Why should he be in crusade?
this character actually has several points in favor to appear in crusade, here is a list of them
1) We need a representative of 100% villain king dedede, marx, magolor, susie and meta knight although they have acted as villains are also recognized as heroes and helpers therefore they would be considered antiheroes or something like that, instead dark matter swordsman is a character that has always been completely villain, and who better than the enemy that started the line of darks matters

2) a representative of the dark matters is needed, I know that gooey is a dark matter, but he is simply not a good representation of the real dark matters and evil beings of terrifying strength, gooey does his job well when he represents kirby dream land 2 y3 but dark matter swordsman would represent much better the dark matters

3) dark matter swordsman is a very popular character besides being relevant in the saga of Kirby, we are talking about a character who has appeared as boss in 3 kirby games, in addition to his multiple cameos (kirby squead squads, kirby tripledeluxe, kirby clash royale etc ...) we must accept that he is one of the most relevant and used kirby characters nowadays

4)its design preserves the appearance of Kirby characters, plays in perfect tone with the other Kirby characters, without being as simple as a common dark matter, the has a well-worn and stylish design that does not differ from the characters of Kirby


Move Set
Normals attacks
Neutral:gives a swordsword with his sword full of dark energy as he does in his battle
side:moves his sword from left to right to ward off his opponent
down:hits his sword against the earth creating a small wave of short reaches (similar to miracle matter when using stone power)
up:bristles the hair (body) and hardens it as the hedgehog skill (similar to myracle matter when using the hedgehog skill)
Especials
Neutral:throws a small shot from the tip of his sword as in his battle
side:throws a small ball of energy forward with a small inclination, as it does in its battle (EXTRA, if this energy ball is hit at the right moment, it will return and hurt dark matter swordsman as it does in its games)
down:the eye of the low to its belly and shoots a ray of dark energy if it does it in earth this will hurt to those who are to its side, if it is in the air it will descend quickly and hit what is under dark matter swordsman also based on his fight in Kirby Dream Land 2)
up:he will put his sword in front of him, and it will shine like a rainbow and rise next to him, causes damage only if the sword is touched (this is based on his battle against meta knight in kirby robobot
Smash
side:load and throw a blade similar to that of miracle matter when using the blade skill, the more load the farther it gets

down:it releases several of the petals of its body and makes them turn quickly in a circular form underneath it besides its eye lowers to its belly (this based on its battle against meta knight in kirby planet robobot)

[size=16]up:throws a ray of dark matter upwards, the more charged the farther it reaches, the lower eye also falls to the belly (this is based on your battle in dreamland 2)

[size=18]Final Smash



dark matter swordsman changes to his dark matter form also appear dark nebula, miracle matter and zero after the 3 throw a big beam to the front also zero after the light releases some small dark matters that persecute the rivals and as soon as they collide the dark matters disappear (It is based on the fact that dark matter swordsman, dark nebula, miracle matter and zero are all of the same species and have been attacked to dream land multiple times)
[/size][/size]
alternative color palette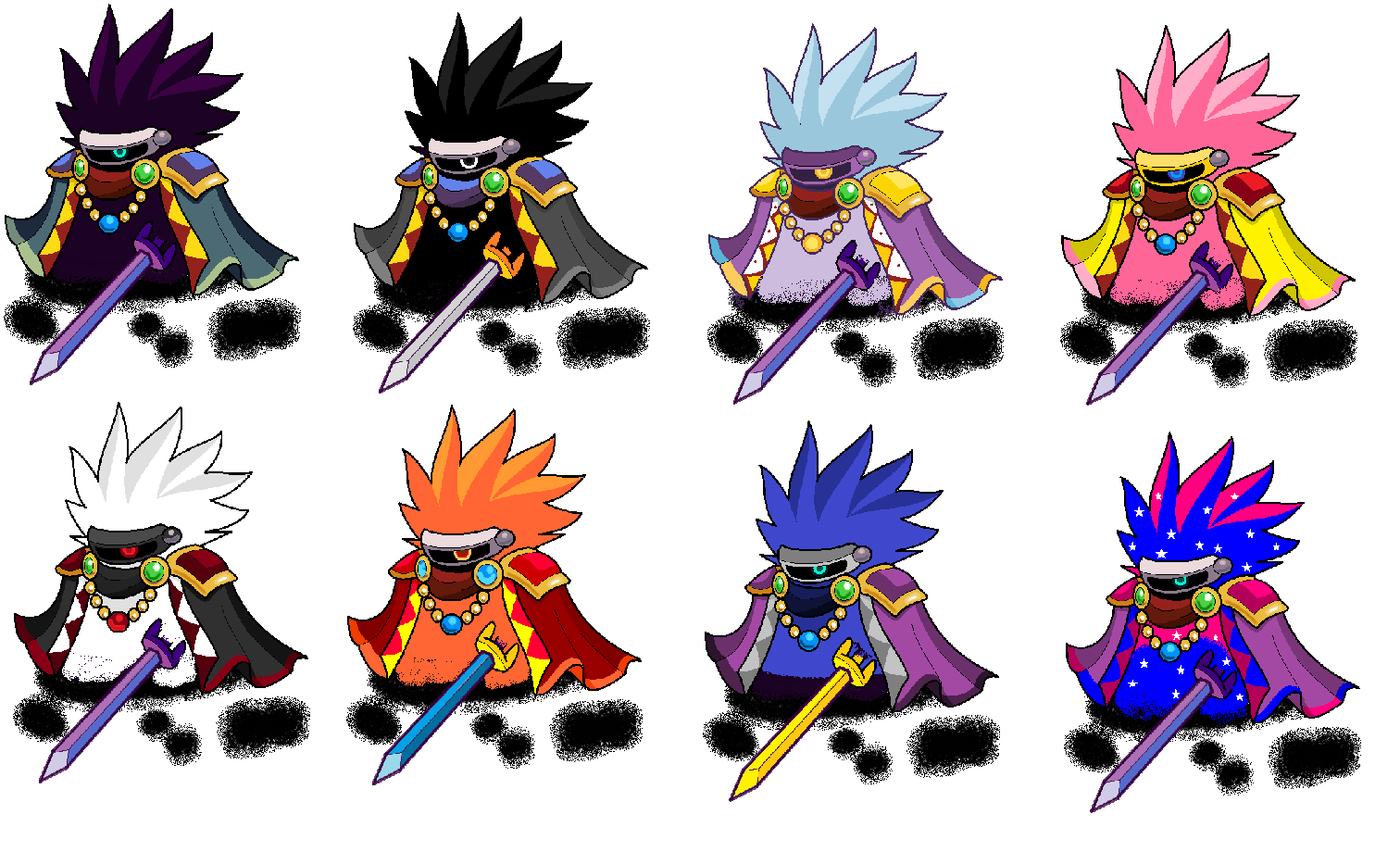 1)dark matter mass attack
2)dark matter dreamland 2
3)Drawcia kirby the power of paintbrush
4)kirby kirby sga
5)Zero kirby dreamland 3
6)Dark mind kirby and the amazing mirror
7)meta knight kirby star ultra
8)nightmare sphere  kirby adventures
Finally I wanted to thank them for their attention, I thank them very much that they have read the whole post and I would appreciate if they supported me, dark matter swordsman is a character that should not be forgotten since he was and is a character with a lot of potential, I hope not only that he looks in crusade if not in many more games
Thank you for your attention