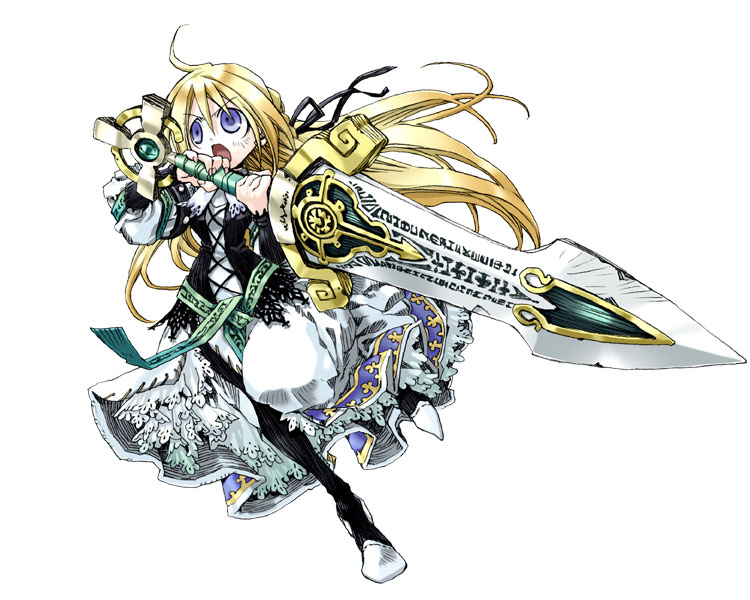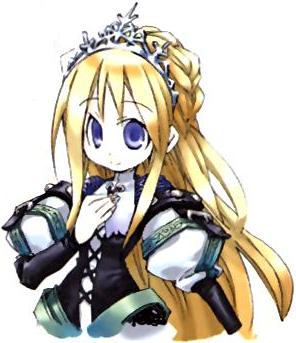 [Yggdra from Yggdra Union: We'll Never Fight Alone]
Yggdra from Yggdra Union: We'll Never Fight Alone (a game made by Atlus in 2006). Is a princess of Fantasinia and she is really kind hearted to her people but, she could also be a beast of a character. I really think she Deserves the crusade treatment because we haven't been getting a game in the past 12 years. She is really underated and not allot of people know about her so, I have to turn to Crusade for hope of bigger publicity. Anyway, she would be a great addition to the female slots and would give a unique taste to crusade and here is why.
Move set:
Neutral/Tilts:
Her neutral attack should consist a over head slice and changing to a horizontal slice ending with a kick.[horizontal slice would be 13% and kick is 5%]
Her right and left attack should consist of a jab but pressing it again would unleash her sliding forward ending with a horizontal slice.[first part is 16% second adds 5%]
Her down animation/ tilt should be her on lap with her sword on the ground. The attack should be her vaulting from her sword following up with a kick.[10% damage but the tip of her foot is 20% and would make you trip]
Her up attack should her wielding her sword straight up to the sky stabbing her foe. Pressing up two times would repeat it but, her hopping which would be useful for a recovery.[5% damage but has a meteor effect]
Run attack: her hitting her foe with the pummel of her sword[5% damage]
Air:
Neutral air should be her swinging her sword and spinning vertical
Neutral right air should be a back slice leading to a jab.[back slice would be 5 jab would be 10%]
Neutral left air is a jab that pushes you forward.[the jab would be five but the launching power would be crazy]
Neutral down air should be rapid kicks ending with a slice.[15% damage first slice and second slice adding it up to 5%]
Neutral up air is the exact same as neutral up attack.[only 5% damage but at the tip would have a meteor effect]
Smashes:
Her right and left smash should be a jump slash kind of like Links but being shorter and leading up to a jab.[first slice would be 10% but the second would be 15%]
Her up smash should be her throwing her sword up like a boomerang. The thing about this is that it would be powerful but would leave a large opening.[30% damage and sword would go first jumping distance]
Her down smash should be a attack that should not hurt people but a roll that helps you lead to better and fast combos.[two dashes]
Her right and left special should consist of her tripping on her dress which is also a meteor smash.[10% damage]
Specials:
Her neutral special should be her throwing her crown. If your right by your foe she will stab the foe with her crown.[5% thrown 13% stabbed]
Her right and left special should be her jabbing down with the bottom of her sword putting her foe stuck in the ground.[9% damage and should stay in the ground for about 5 seconds without shaking]
Her up special/recovery should be her long jumping but ending with a up slash dragging her upwards.[15% and would go 5 marios tall]
Her down special is were it gets you know...special ahem sorry. Well anyways she puts her sword back to her back (pun not intended) and the fighting style changes to hand to hand combat. The cool thing is that you could switch back in forth between attacks so you could do some crazy combos.
[(SC) will not contain grabs]
(HC) move set:
Neutral/tilt:
(HC) neutral does a slap and ends with a kick.[2% slap 4% kick]
(HC) left and right neutral she does a left and right punch.[ first punch 5 second punch 7%]
(HC) up neutral should consist of a grab and uppercut if your close enough. If not you would do a normal uppercut[ grab is 1% and punch is 5]
(HC) down neutral should be a low kick aiming towards the ankle and you could cut to different attacks.[5% damage]
(HC) Run attack: pushing her foe[5% but high launch rate]
Air:
(HC) neutral air should be a strong kick pushing you backwards.[7%]
(HC) neutral left and right air should be a kick flip.[10%]
(HC) neutral down air should be rapid down kicks leading to a low punch.[10% low punch adding 5%]
Grabs:
(HC) grab left or right tripping you and making you fall behind her.[4%]
(HC) grab up should be a high kick pushing you forward.[6%]
(HC) grab down should be a spartan kick leaving you on the floor.[8%]
(HC) left and right special should be her tripping on her dress.[5%]
(HC) grab attack: should be her slapping her foe 4% but goes really fast]
Specials:
(HC) down special switches back to (SC)
[(HC) will not include specials other then the down special]
Extra:
Extra info: (SC) would be slower and would have more defence while (HC)
Having a little more speed but bad defence. (She is 5"1 so her defence shouldn't be good anyways...)
Taunt: her standing up straight and pointing her sword towards the sky with her angry face (its more adorable then intimidating)
Idle animation (SC): Holding her sword in position also struggling to hold it.
Idle animation (HC): Waving her body left right while hands in position.
Jump animation: she would put her sword back on her back then would jump also, would jump 3 marios tall. The second jump would be her using her sword to propel her self upwards (like helicopter propellers which should be a attack giving 15%] this would be 5 marios tall.
Final smash: While using her final smash you would have to be close to your foe. This would lead to a animation of her picking out her cards in her hands and then leading to battle. Your foe wont have a army on there side so they have no chances against you. This would end them being thrown upwards with there Moral (life in her game) going to zero.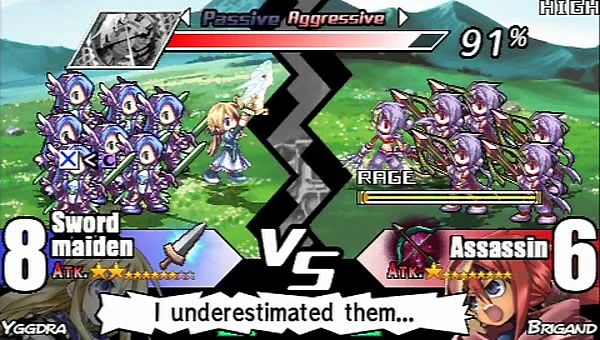 Game Emblem:Her emblem that would represent her game should be a card and sword.
Win animation: The first picture above.
Lost animation: on her lap with her sword right be side her and her covering her face while crying.
Alt. Skins:Witch skin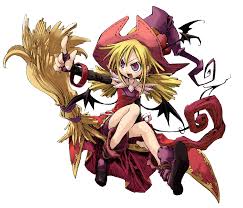 Yggdra(Gloria union)
[/url]
Gulcassa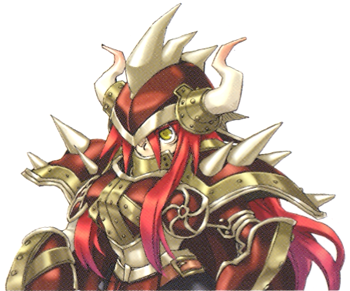 Milanor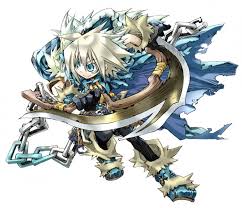 Peach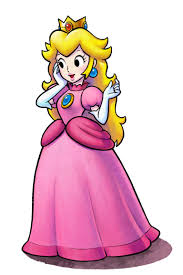 Zelda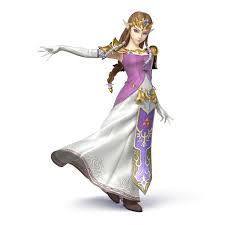 Akira (persona 5)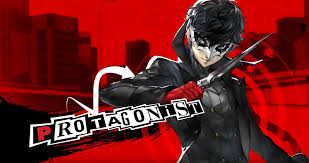 Jack frost (Atlus mascot)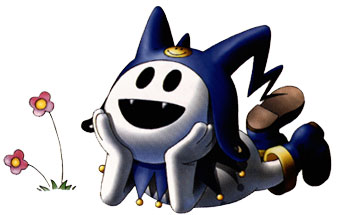 Thank you for taking time to read this it means allot !