This needs to be brought up. Kirby has faced King Dedede at many enounters and at many different battlefields, but none of them compare to this classic: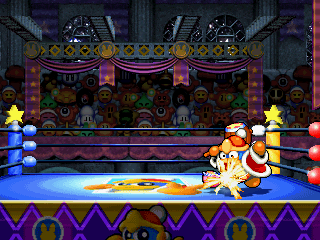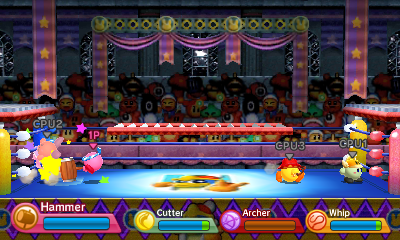 Mix all three together and you got a stage.
Some of you may think of this as another Battlefield stage, but this one will be different. This one will have a special gimmick from Kirby Fighters and Kirby Fighters Deluxe. Audience members will be able to throw random Kirby-related items into the ring (Hammers, Gordos, Bombs, etc).
At random intervals, the electrified cage will drop down and electrocute anyone who touches it. - credit goes to SS Mayweather.