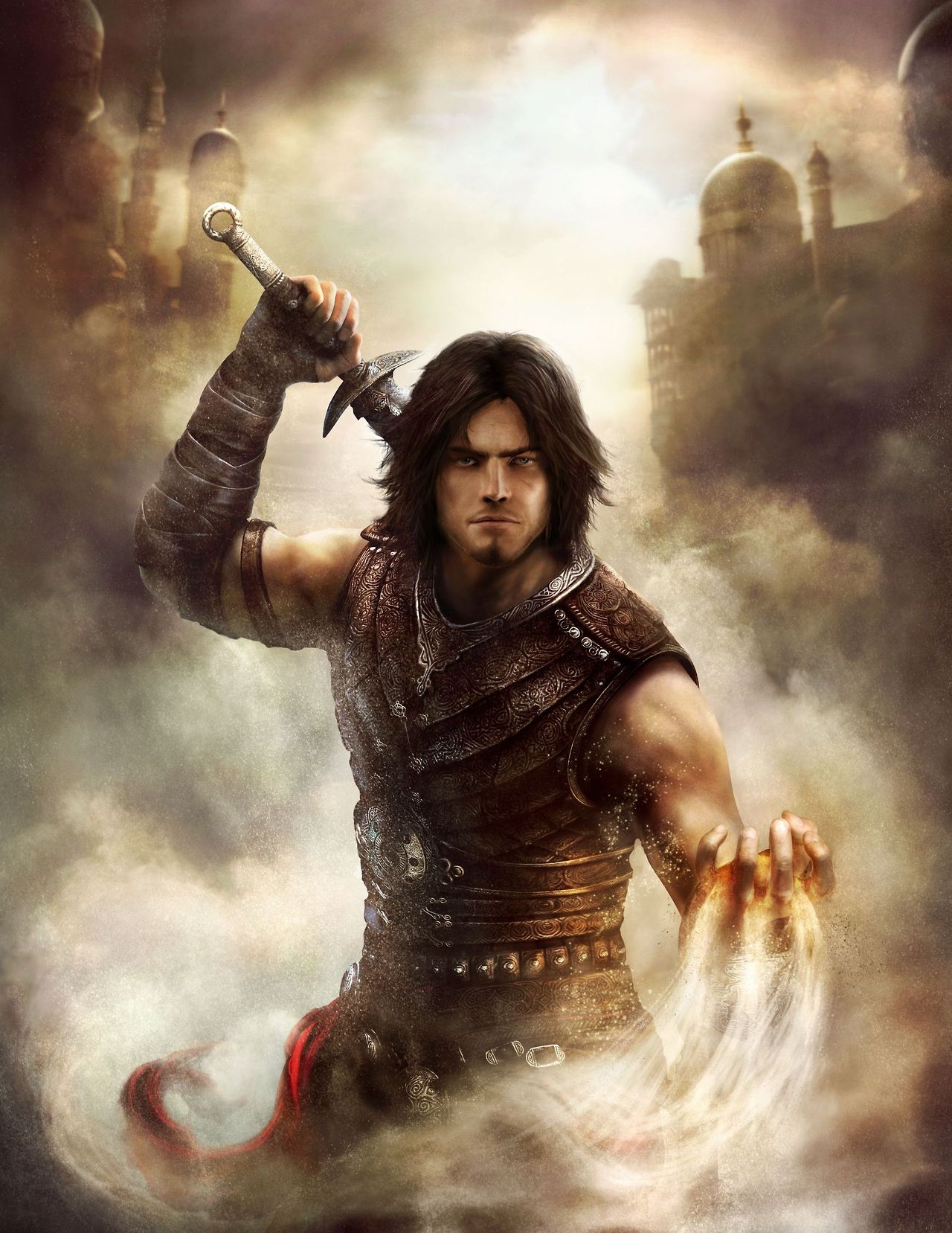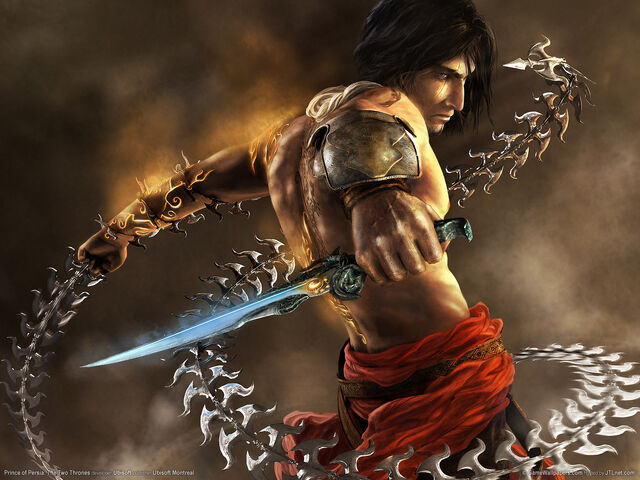 Note: This thread is proposing the most popular iteration of the prince, which is by far the Sands of Time timeline
Origin
Prince of Persia is a critically acclaimed Action/Adventure/Platformer series which debuted in 1989 on the Apple II. The first game was also ported to the SNES once that system was released, as well as a variety of other Nintendo platforms down the road. The series has spawned 13 titles, a movie, multiple reboots, and inspired many other games to come, including being directly responsible for the existence of the world famous Assassin's Creed series. Nearly every game from this series has debuted on or been ported to a Nintendo console, and most of the exceptions to the rule are due to being mobile games or some other such platform that does not warrant porting. The series has had a massive impact on Nintendo and gaming as a whole.
What does the Prince offer?
The Prince is the titular protagonist and unrivaled as the most important member of this world famous and critically renowned franchise. He also provides an ability set never before seen in Smash and certainly unexplored in fighting games on the whole: time control. The combat of his games inspired the AC series' combat very heavily, so he will also offer mechanics and styles familiar to the many fans of both series'. He is a fun, dynamic and unique gaming icon who will fit perfectly into Smash.
Moveset
Playstyle:
The Prince of Persia is a nimble, agile fighter. A master of combat in the forms of stealth kills, disarms, hand to hand, and a wide array of weaponry that includes pretty much anything he can get his hands on, from swords to spears to objects lying around. He can climb, cling and jump off walls and he can control the Sands of Time, an ability that allows him to twist time itself to his advantage. He is a speedy scrapper who relies on quickly taking out his opponents and altering time itself when he finds himself in trouble.
Gimmick:
Sands of Time - The Prince has several sand counters displayed over his stocks (likely 3) which get used up by his certain moves, and replenish naturally over time. He also gains a small boost in sands whenever he earns a kill.
Combo:
The Prince slashes four times with the dagger, landing moderate damage with the first three slashes and landing major damage with the fourth.
Side Tilt:
The Prince throws a random weapon type forward (axe, dagger, sword, mace)
Up Tilt:
The Prince jumps in the air and slashes his dagger once.
Down Tilt:
The Prince sweeps the enemy with his leg.
Get up attack:
Stand spinwheel - The Prince spins his legs to get up and slashes with his dagger
Dash Attack:
Bladewhirl attack - The Prince spins wildly slashing with his dagger and sword
F smash:
Ice Blast - Prince swings his sword, generating an Ice shockwave along the ground. At full charge, this move uses up one sand tank and will completely freeze an enemy on hit
U smash:
Cyclone (uncharged) - The prince summons a small cyclone around himself. At full charge, this becomes;
Sandstorm - The Prince uses up one sand tank to summon a massive sand storm around himself
D smash:
Farah's Arrows - Summons a hail of arrows from above with high hitstun and low knockback
N air:
Magic Sphere - Prince surrounds himself briefly in a whirling sand sphere, which briefly stops his air momentum and on hit, traps an opponent in time (stuns)
F air:
Overhead double-weapon slice
B air:
Weapon throw OR generic attack
D air:
Prince jumps off the shoulders of his opponent, forcing them downward. On a standing opponent, this forces them into the down state
Note: This functions like a command grab
U air:
A flipping/spinning double weapon slice, using the Dagger of Time with a secondary weapon, probably a scimitar-like sword
Grab/Zair:
Spirit Hook - Prince throws out a magical hook of sand, pulling in enemies and tethering ledges. The Zair version on hit stuns in time, like Nair
Pummel:
The Prince slices across the middle with his dagger
F throw:
The Prince throws the opponent forward, based on the basic throw function
B throw:
Same as F throw
D throw:
Asha's Fury - The Prince trips his opponent and plunges his dagger through them and into the ground
U throw:
Whirlwind Uppercut
Neutral Special (Breath of Delay):
The Prince sends out a wave of wind/sand, any opponent hit gets their movement and attacks slowed down for the next 5 seconds. Uses one sand tank. Alternatively, hit opponent's turn gray like a statue and can't move for a few seconds
If no sands are available, The Prince will attempt to stab with his dagger. If this connects, the usual effect of his Nspecial occurs but for a shorter duration.
Side Special (Sprint Vault/Flight):
Ground version - The Prince runs forward, if an enemy is in his way the Prince will use them as a springboard, flip behind them and slash them across the back. If this is used when running towards a wall the Prince will run up it and flip off.
Air version - The Prince will use a burst of wind to air dash rapidly forward, slashing any opponent in his way. If he comes into contact with a wall, he will run up it and flip off
If the player presses A or B during wall run, they will jump off and perform a spin-kick dagger-slash combination
Down Special (Haste):
When used the Prince gains temporarily faster running/air speed and his attacks are sped up, this uses up all Sand Tanks and can only be used when full.
If his tanks are not maxed, he will instead perform a counter. This will reference the disarming systems of AC and PP, although obviously he doesn't take the opponent's weapon. Rather, this functions like a usual smash bros counter. The timing is extra on the strict side, but also very damaging and powerful. The attack itself is 2 hits, can either be 2 kicks or dagger followed by sword.
Up Special (Rewind):
When pressed, the Prince will begin to rewind time for himself, reversing any jump, fall, or knockback he sustained. If the Prince is hit during this rewind it will be cancelled. Uses one sand tank
If no sands are available, the Prince will launch himself through the air, referencing the Superjump potion from the original classics.
Final Smash (The Dark Prince):
The Prince transforms into his dark alter ego, using the daggertail weapon and increased superhuman traits as well as an infinite pool of sand power to destroy his enemies.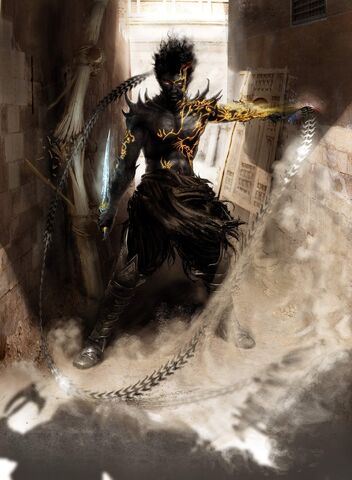 In this form, The Prince retains the exact same B move set, with a limited A move set. These will involve wide-radius chain blade attacks. His grab is replaced by a command grab in which he pulls the opponent in with the chainblade and slices them a few times with the dagger.
Overall, The Prince offers a great variety and relevance that few others can offer, and explores a new realm of gameplay via time manipulation. He could be a truly unique and relevant part of smash.