Spoiler:
If you bothered to actually click on this thread, there's a pretty decent chance that you have no idea who Pious Augustus is. Allow me to enlighten you! Pious Augustus is 1 of 12 playable characters in the Gamecube Horror Classic Eternal Darkness: Sanity's Requiem. He also happens to be the main antagonist.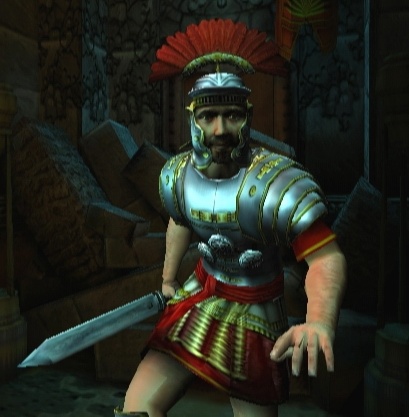 Pious Augustus is a Roman Centurion in 26 BC who stumbles upon an ancient Eldritch artifact in some Persian Ruins one day. Depending on the selection the player makes during Pious' chapter of the game, the artifact corresponds to one of three nefarious Ancient Gods who used to lord over the primordial Earth before being banished to an alternate plane of existence: Ulyaoth, God of Magick, Chattur'gha, God of Matter, and Xel'lotath, God of Madness. There's also a fourth "neutral" Ancient: Mantorok, God of Chaos still living in a temple in Cambodia, who was responsible for the banishment of the other three. Upon touching the artifact, Pious Augustus is corrupted, becoming wholly devoted to his chosen God and transforming into an undead warlock, or Liche. With his newfound immortality and mastery of the dark arts, Pious Augustus begins the process of resurrecting his chosen Ancient into the earthly plane. To do this, Pious Augustus becomes the architect of a 2000 year globe-spanning conspiracy to perform the necessary dark rites and bind the powers of the rival Ancients so that the resurrected Ancient can rule over the Earth by itself, plunging the world into... Eternal Darkness.
Spoiler:
Spoiler: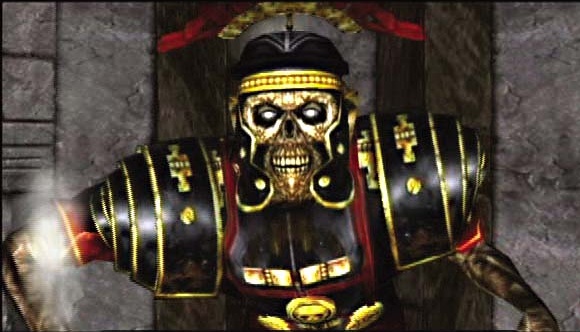 The game, despite being a critically beloved cult classic and offering a unique Nintendo spin on Survival Horror, initially sold very poorly, and was developed by a studio: Silicon Knights, that broke ties with Nintendo shortly after release and then went on to never make a good game again before getting sued by Epic and declaring bankruptcy. Nintendo still owns this marvelous IP, but has basically not acknowledged that at all since it was released except to renew the trademark every couple of years. In addition to Nintendo essentially forgetting the game exists, Eternal Darkness was an at times highly disturbing, graphically violent M-Rated Survival Horror game.
When people suggest an Eternal Darkness rep, they pretty much exclusively go for Alexandra Roivas, as she is the central protagonist but he's the main monster from a horror franchise, he's the only character featured in every chapter of the game's story, he's a master of magick, and Alexandra is by far the most generic playable character. villains have a greater roll in survival horror games than the protagonist do. Example: Freddy, not the security guard, is the main character of Five Nights at Freddy's. Same for Outlast. Resident Evil has predominate heroes, but Wesker is in every game. The same is true here. Actually, Alexandra is a boring character with no cool abilities. Pious looks a lot different than the other fighters and can use the abilities in the game like Alexandria does (as he had the tomb of eternal darkness too). I think he fits the bill better. Eternal Darkness is a horror game and Pious embodies that far more than Alexandra ever could. If you were new to Eternal Darkness, Pious would make it perfectly clear what to expect.
First of all, Eternal Darkness has 12 playable characters, and out of all of them, Alex is far and away the least interesting. In Eternal Darkness you get to play as a Roman Centurion, a Cambodian slave girl, a courier for King Charlemagne who is slowly turning into a Zombie throughout his chapter, a Persian swordsman, an insane physician with a powdered wig living in a mansion in colonial Rhode Island, a guy who's essentially Indiana Jones, a Franciscan Monk accused of murder, an architect from Renaissance Venice, a field reporter during WWI, a Psychologist studying the occult who has to find and kill an invisible vampire in his home, a badass Gulf War fire fighter, and... Alex, a largely generic college student who kinda looks like Buffy the Vampire Slayer. It seems a waste to send Alex as this wildly creative game's representative when she essentially has the least to offer, especially in terms of character design. Pious Augustus on the other hand, has a *****in character design. He's a deranged zombie priest dressed in blackened centurion armor! What's cooler than that? And he's voiced by Richard Doyle!
Spoiler:
Secondly, Eternal Darkness is a horror game, and the protagonists of horror stories are rarely the focus. Rather, it's all about the monster! Jason Vorhees, Freddie Krueger, Michael Myers, Scream, Alien, Frankenstein, Dracula, Pyramid Head, the many bioweapons of Resident Evil... these are the most iconic characters of their respective movies, stories, and games, and not one of them is the protagonist. The monsters in Eternal Darkness are the Ancients, the Lovecraft inspired, all-powerful ancient Gods from another dimension. Think Cthulhu or Nyarlthotep but with a rock-paper-scissors triangle of "elemental" affinities: magick, matter, and madness. And Pious Augustus is their envoy on Earth, their chosen one. He's a much better representation of what the game is about than Alex, and would be a much more intriguing ambassador of Eternal Darkness for fans who aren't familiar with the game.
Finally, Pious is the best possible character for representing Eternal Darkness' extremely unique combat system in a Smash moveset. Combat in Eternal Darkness generally consists of the use of a primary Melee Weapon, a secondary projectile weapon, and a whole mess of magic(k) spells, with some variation between playable characters. It's these magick spells that are the most interesting part, as they are cast by combining various Eldritch runes to form sentences (although you can designate buttons for quick access to your favorites). These sentences consist of three basic parts: the ancient whose alignment you want to want to cast the spell under (magick, matter, madness, chaos), the kind of spell you'd like to cast (protect, summon, absorb, dispel, project), and what the target of the spell is (item, area, creature, self). For example, the spell for "Enchant Item" is this: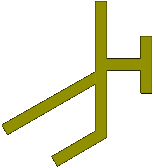 ANTORBOK (Project) MAGORMOR (Item) XEL'LOTATH (Madness)
So this spell would allow you to magic(k)ally imbue your weapon with the power of madness, making your foes turn on each other when you strike them. These runes can be combined in all manner of ways, with an additional rune, "Pargon", increasing the power of the spell for each time its added to the end of the "sentence", up to four total. These spells let you do everything from launching magic(k)al fireballs, to summoning zombies, to healing, to creating forcefields, and while every playable character has access to them after finding "The Tome of Eternal Darkness", Pious Augustus is the most experienced master of this arcane art. Thus, casting "magick" would be the central gimmick of Pious Augustus' moveset. Whenever I see an Alex Roivas moveset, it generally centers around the use of her shotgun and Roman "Gladius" shortsword, with little attention paid to the unique spell system that serves as one of the central mechanics of her game. While Pious Augustus lacks a shotgun, the Gladius Alex uses is actually his from his time as a centurion, and he is twice the magician she is, able to cast spells two orders of magnitude more powerful than the player when fought as the final boss.
Alright, that actually sounds pretty cool... You've got my attention. But how would he play?
I have some really cool ideas for his moveset:
Pious' playstyle would primarily revolve around evading attack and creating space with the Gladius and casting spells one rune at a time. Each of his specials would cast a rune corresponding to one of four ancients, spell types, or targets, depending on which runes you've already cast, allowing you to build spells one rune at a time. Pious casts each rune fairly quickly, standing in place just long enough to shout out its name, and each rune appears above his portrait at the bottom of the screen after it is cast, similarly to Dragoon Pieces. Once all three runes have been announced, Pious can either press b to cast the spell immediately, or charge the spell by holding B with up to four "Pargons", but this leaves him highly vulnerable to attack, as he stays in place while the runes form a circle around him one at a time. If Pious gets hit before completing a spell, all the runes disappear and he has to start the spell over, though if a spell is mid-cast and is interrupted by an attack, it will cast at whatever power level it had at that point. Pious would be all about risk and reward, as more powerful spells would be his best kill moves, while low powered spells would be fairly wimpy. I think a moveset like this would make him one of the most unique characters in any fighting game, although a decent approximation of how he plays would be Phoenix Wright in UMvC3. Pious would be one of the characters with the highest learning curve, as you would need to learn which rune each of his specials corresponds to at each point in the spell, and what every combination does. However, mastering Pious' spells would allow you to have a massive amount of options at your disposal, as he would have 16 spells with four different elemental variants each, plus a decent-hitting disjointed hitbox for his A moves so that he's not always having to run away.
Other ideas:
Spoiler: