Today is Star Fox Day, Where I suggest a pair of Star Fox Characters for the exact same reason.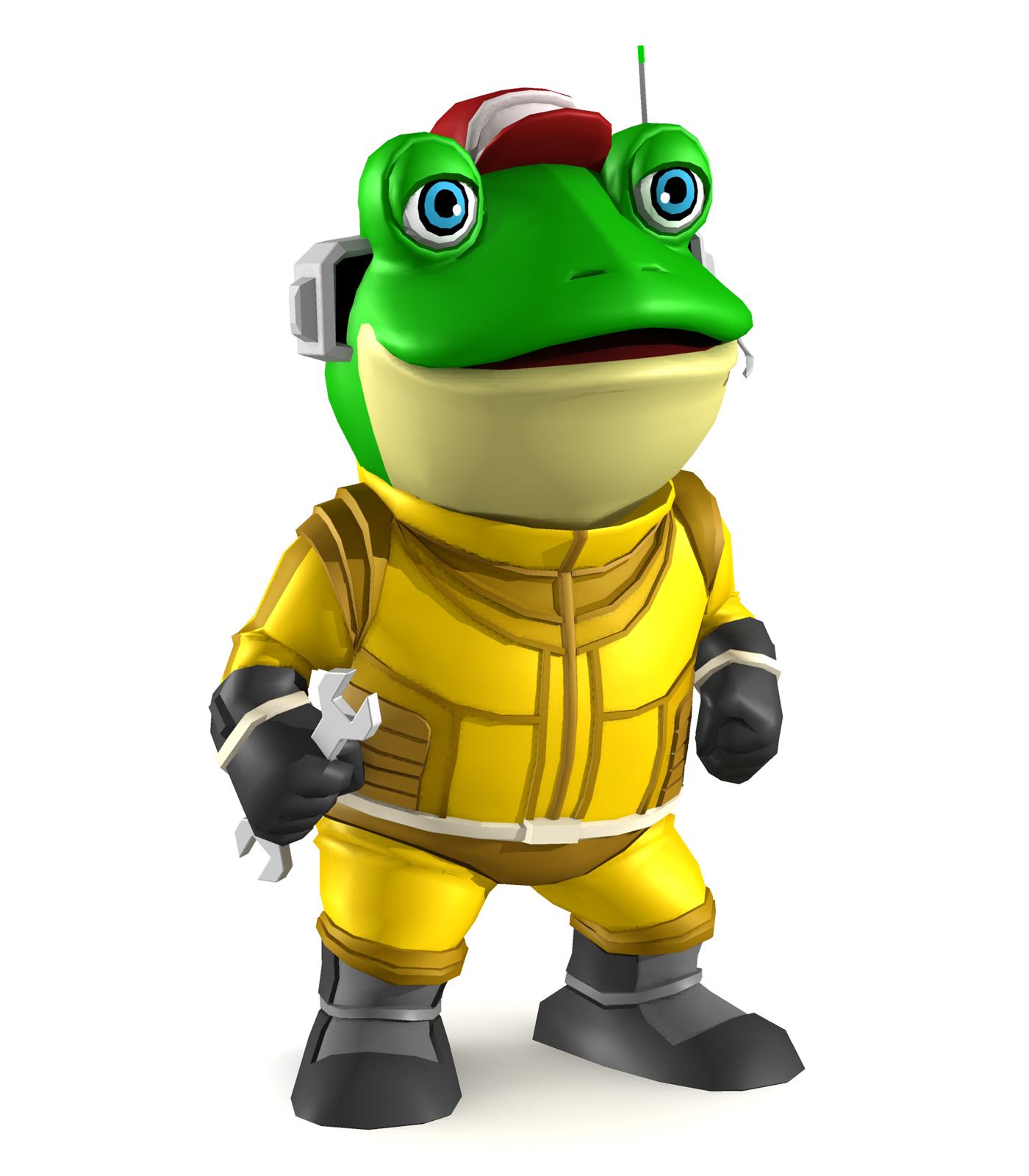 Slippy Toad is a childhood friend of Fox, and has been flying alongside him for several years. Slippy serves as the inventor and mechanic of the team. His inventions, from the Arwing, Landmaster, and Blue-Marine to the Reflector and Blaster, have helped the Star Fox Team prevail over the enemy, making Slippy a major contribution to the Star Fox team's success. Slippy's main role on the battlefield is providing a Shield Gauge to determinate the health of a boss, but only if he is present to do so.
Plays Like: A cross between Mario and Fox with higher jump distance.
His Arial Attacks include a Rocket Launcher which he uses to propel him higher into the air.
B: Blaster - He shoots his Blaster just like Fox and Falco, Because Duh. Slippy's Blaster is Different because He can Actually Charge it, at the expense of Recoil
up+B: Fire Frog - Fire Fox, Fire Bird and now... Fire Frog... Again, Because Duh. The only Changes Here is the distance and that it could Backfire and just flat out Explode.
side+B: Missle Launcher - Because you don't fuck with the guy with a Missle Launcher, even if the guy often gets annoying at times.
down+B: Turret - Deploys a Turret that unleashes laserblasts rapid-fire, If it were to take 50% Damage, it will ultimately be K.O.'d
Final Smash: Air Strike - You know Snake's Final Smash with the Missle Launcher? Well Imagine that with a Rapid-Fire Laser Machine Gun! That's Slippy's final Smash in a Nutshell.
Why Him?: Well, for completion's sake, of course. The Star Fox team together in a Smash Game would be one of the most satisfactory perks of Crusade.