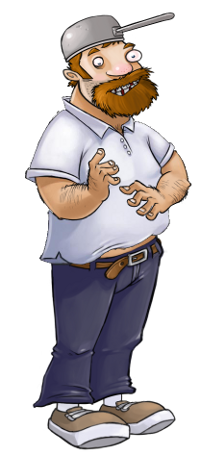 Crazy Dave is the deuteragonist in the Plants vs. Zombies series. During Adventure Mode, Crazy Dave serves as a sort of narrator, introducing the player to certain levels and explaining some of the mini-games and bonus levels.
Crazy Dave appears in Plants vs. Zombies 2: It's About Time after beating Player's House - Day 4. After the player gets a hot sauce, he wants to borrow for his taco. He said it was amazing and he wanted to eat it again. To do this, he has a new friend named Penny, a time machine that can travel through time. After that, the real trip has started, first in Ancient Egypt.
Plants vs Zombies is one of the most popular franchises in existance at the moment, mainly thought of as an iOS game, it is also available on most consoles and is due to have a new  third person shooter released on the next gen consoles
that should be added?
Crazy Dave would be the first character on the roster that is most well known from the fast growing tablet and smartphone market. His playstyle would involve planting special plants across the stage to help him in battle, making him a very unique fighter.
Playstyle
his moveset is based on gardening, planting plants to help and using different gardening articles
Moveset: