Design
Series
Victory

(Third song)
Gameplay
Captain Commando:
Marvel vs. Capcom:
Description
"The origin of Captain Commando as a character predates his appearance in his self-titled game. In the packaging and manuals of many of Capcom's earlier titles for the Nintendo Entertainment System in North America released between 1986 and 1989. All of Capcom's games released for the NES between 1986 and 1988 (1942, Commando, Ghosts 'n Goblins, Mega Man, Trojan, Section Z and Gun Smoke) were released as part of the "Captain Commando Challenge Series" and featured a drawing of the Captain on the back of the packaging, which depicted him as a "futuristic" space hero wielding a raygun on each hand and two large medallions around his neck with the letter "C" engraved on each. Each game's instruction manual also featured a "Special Message" from the Captain addressed to the owner of the game, congratulating the player for purchasing one of Capcom's products. Additionally the instruction manual for Section Z identified the otherwise nameless player character as being Captain Commando himself.
A revised version of the Captain Commando character appeared again in Capcom's NES lineup in 1989 (Strider, Mega Man 2, Willow, and Duck Tales). The artwork on the rear packaging of those games featured an illustration of Captain Commando wearing a pilot suit in front of a fighter jet, holding a helmet under his right arm, with an alien chimp sitting on his right shoulder and the Capcom logo in the style of one of the Data East logos above them. The text above the artwork featured a message from the Captain advising the reader to "look to (him) for up-to-date reports for all the exciting action games from Capcom", followed by the Captain's apparent handwritten signature." -Wikipedia
Appearances
Earliest Appearance - Section Z (NES) (1987)
Major Appearances - Captain Commando (Arcade/SNES) (1991/1995), Marvel vs. Capcom (Arcade) (1998)
Moveset
I had some help here to make a pretty near idea for a moveset for the Cap. Quite a bit of effort went into making this.
Specials
Neutral Special:
Command Grab
Similar to Lucario's Force Palm.
If you do it at close-range he electrocutes the player and kicks them aside, if too far you basically do his MvC heavy punch where he reaches forward and hits.
Side Special:
Ginzu the Ninja
Ginzu spawns in and slices his sword.
Up Special:
Mack the Knife
Mack comes in and gives Captain Commando a lift.
Down Special:
Baby Face
Baby Face appears and fires off a missile.
Smashes
Combo Smash:
Punch-Kick-Punch-Kick-Heavy Punch
If you push up after the 4th hit you pull off the up tilt.
Dash Attack:
Captain Kick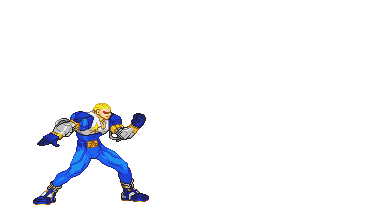 Forward Tilt:
Double Roundhouse
Down Tilt:
Captain Corridor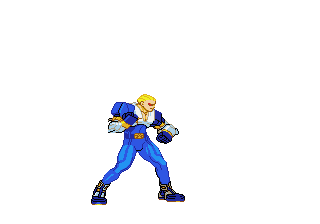 Up Tilt:
Upward Punch
Forward Smash:
Kick
Down Smash:
Plasma Chop
Up Smash:
Upward Kick
Great for creating combos.
Up Air:
Knee
If sweetspotted it can even do fire damage to the player hit.
Neutral Air:
Punch
Forward Air:
Captain Fire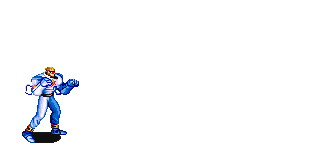 Back Air:
Kick
Down Air:
Downward Punch
It's a Meteor Smash.
Grabs
Forward Throw:
Mack the Knife
Mack flies in horizontally and hits the player a little then flies off.
Backward Throw:
Baby Face
Commando throws the player back and Baby Face fires a Missile at them.
Upward Throw:
Ginzu the Ninja
Commando uppercuts the player and then Ginzu throws ninja stars at them.
Downward Throw:
Bomb
Captain Commando slams the player onto the ground and bomb them. (Reference to Section Z)
Final Smash: Captain Storm
If a player is within Commando's range, he and his friends beat the crap out of them.