Ni No Kuni: Wrath of the White Witch is an RPG from Level-5 and Studio Ghibli, the studio behind animated classics such as Spirited Away, Howl's Moving Castle, Princess Mononoke, Grave of the Fireflies, Ponyo, etc. The game was first released for the DS in Japan only, then localized to the US on the Playstation 3. This character, at least for me, would primarily be a Studio Ghibli representative. This critically acclaimed JRPG features a world, art style, story, character development, and music soundtrack in the style of previous Studio Ghibli films that will captivate you in a new world you'll never want to leave.
Oliver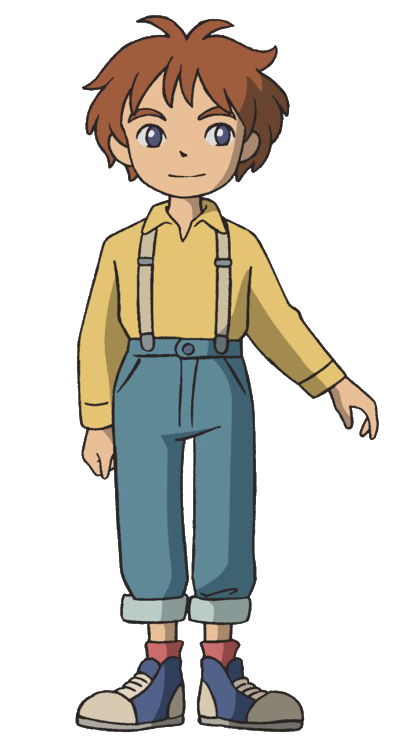 Oliver is the protagonist of the game. Oliver loses his mother right from the onset, and goes on a quest into a mystical world to try and bring her back. He has a magical book which he can use to cast spells and summon familiars into battle.
Drippy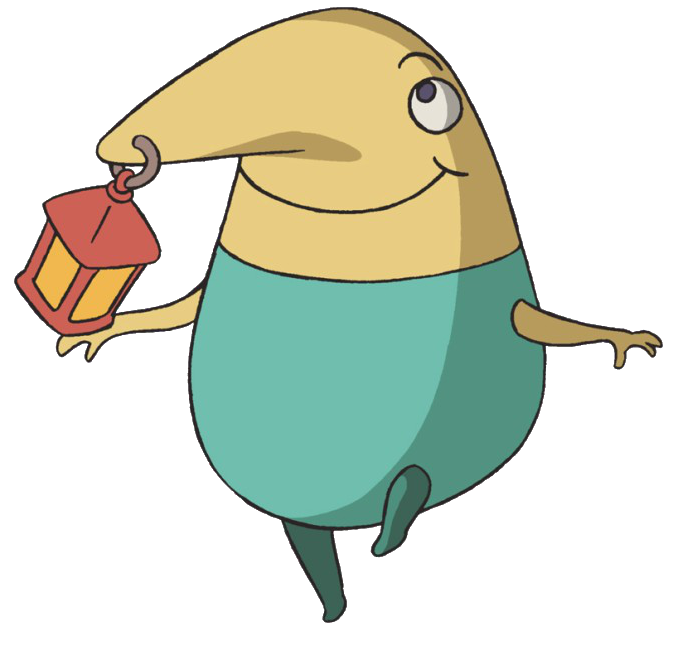 Drippy is a fairy who gave the magical book to Oliver and showed him how to enter the Another World, where his mother may still be alive. Drippy is a supporting character who follows Oliver and contributes to the battle indirectly.
Why this duo is a good candidate:
Represents Studio Ghibli, a studio known for excellence in animated film and their new game is no exception. It also represents the JRPG animated genre, in a much different light than current genre reps such as Final Fantasy and Tales. They also offer a unique and interesting playstyle to the game, which will be outlined in the next section. Lastly, they have a very light-hearted style to them that fits perfectly into a Nintendo cast.
Playstyle:
The player will control Oliver, while Drippy follows behind him. This is different from Nana however in that Drippy does not directly participate in the fight and cannot be hurt. Oliver can cast spells from his magical book, though he primarily fights through his familiars. Familiars can be summoned into the fight and share their damage with Oliver. Familiars can only be out for a certain amount of time (or attacks) before their stamina is depleted and Oliver must either summon a new one or fight without them for a short time. How all of this will work exactly, I don't know yet, but I have some ideas floating around and it could be elaborated further if Oliver were to make the cut.
Drippy will mainly contribute to the fight by throwing out Glims. As Oliver performs well in battle, Drippy has a chance to throw out one of three Glim types: Green, Blue, or Gold. The Gold Glim is significantly more rare than the other two. A Glim can be picked up by anyone however, so Oliver will have to be careful not to let his opponent grab them. What these will do in Crusade can be discussed later, but in the game they had the following effects:
Green - HP restore
Blue - MP restore
Gold - Full HP restore and casts a powerful Miracle.
Drippy will likely contribute to the battle in other ways, though I'll have to determine that stuff over time because the game is still new and there is a lot of gameplay related information yet to be published.
Support Oliver for DLC!